Zoho Managed Services help you focus on your core business while leaving the day to day administration, management of support of your Zoho implementation with us. Our offering for Zoho Managed Support includes – Zoho Functional Support, Zoho Administration Support and Zoho Development Support.
Why do you need Zoho Managed Services?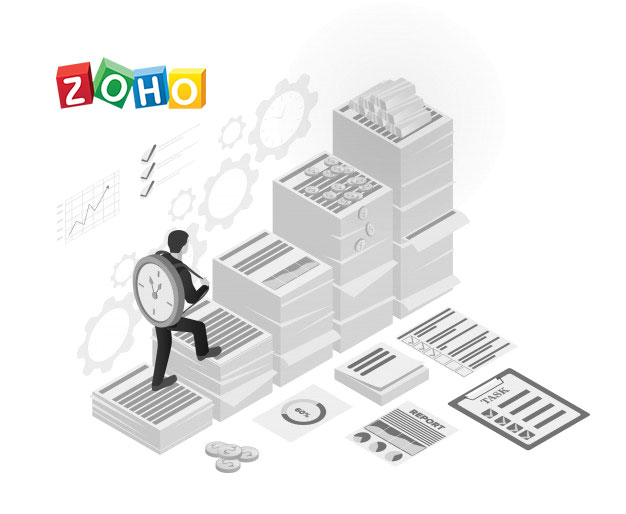 Zoho is an easy to use software with multiple applications and most users find it very intuitive. However when going beyond the basic features of Zoho, your end users may need additional support for processes and transactions. That is where our Zoho Managed Services will help.
There will also also be requirements of regular Zoho administration. It is recommended for a software like Zoho with more than 20 users to have a dedicated Zoho Administrator. You will need Managed Zoho Services for smooth operation of your Zoho Installation without wasting your energies into doing administration yourself and managing external Zoho staff.
Benefits of Managed Zoho Services by ZoSuccess
Here are some of the benefits of Managed Zoho Services –
Quickly ramp up your Zoho Support team
Reduce the ongoing Zoho support costs
Reduce the risk and pain of managing Zoho support yourself
Get improved quality of Zoho support
Flexibility of cost effective engagement model
Get best Return on Investment (RoI) on your Zoho investment
Our Zoho Managed Support Services include:
Zoho Managed Functional Support
End User Support
Answer How To and Feature related Questions
Provide solutions for business requirements
Train new and existing users
Help in performing functional transactions
Help your IT team in resolving end user requests
Help in running reports / dashboards
Help with using best practices of Zoho 
Monitor functional usage and transactions
Zoho Managed Administration Support
Ongoing Zoho administration
Maintain secure access
Create new users, roles, profiles
Data administration and maintenance
Data cleansing and upload
Help with optimizing the usage of Zoho 
Monitor usage and transactions
Provide support for your IT team on technical issues
General support, analytics
Release new features, testing
Zoho Managed Development Support
Create New reports
Create New dashboards
Create or manage automated processes with Zoho workflows, Blueprints
Enhance Zoho functionality with Deluge scripting, Widgets
Create New Modules and functionality
Integrations
Installation of Marketplace apps
Contact for Zoho Managed Support Services
Dhruvsoft is the leading Solution Provider Partner of Zoho based in India. We are an extension of your team to expand your Zoho usage as you need it. To know more about Zoho Managed Support Services – Contact us