Want to know what are Top 10 Zoho Products? Whether you are an existing Zoho customer or you are evaluating Zoho for your business – this will be a very relevant question that you must be asking.
In this article we are giving a list of Top 10 Zoho Products in no particular order based on our evaluation.
Top ten products of Zoho
Zoho CRM – Zoho CRM covers everything within the lifecycle of customer relations from lead generation to service and back. Zoho CRM is suitable for small, mid, and large-size enterprises that need cross-departmental CRM that includes support for marketing, sales, and service. The primary focus of this flagship product of Zoho is for the Sales function.
Zoho People – The cloud-based software is specially designed to manage and access HR-related operations including nurturing employees, making HR management agile, and allowing users to adapt to the changes quickly.
Zoho Books – Zoho Books is an accounting tool that manages your accounting tasks and the company's financial transactions. The activities carried out by Zoho Books are managing invoices, bills, inventory, banking, and even performing mobile accounting effectively.
Zoho Desk – Zoho Desk is an online customer service help desk software to ensure that you have happier customers, empowered agents, and healthier businesses. It offers Multichannel ticket based support features including customer self service, knowledge base and community.
Zoho Projects – Zoho Projects is one of the best project management software available in the market, helping small and mid-size companies to manage their projects efficiently. It will help managers plan their projects, collaborate with their teams, and monitor each employee's work efficiency.
Zoho Recruit – Zoho Recruit is a cloud-based recruiting software that helps businesses to recruit qualified candidates from sourcing and hiring. With the help of its robust tools, it manages the entire recruiting process from publishing work items to handling resumes, and shortlisting eligible candidates to onboard hiring and recruitment.
Zoho Inventory – Zoho Inventory is an inventory management software suitable for small and mid-size businesses. It aims to help businesses gain efficiency within their inventory system through smart process automation. With an agile system at its disposal, any business can be at top of its inventories and make smarter decisions.
Zoho Campaigns – Zoho Campaigns is a simple, and effective platform that helps you send the right email campaign to the right audience at the right time. Key features include List Management, Campaigns, Automated Email Campaigns and Tracking of Emails sent.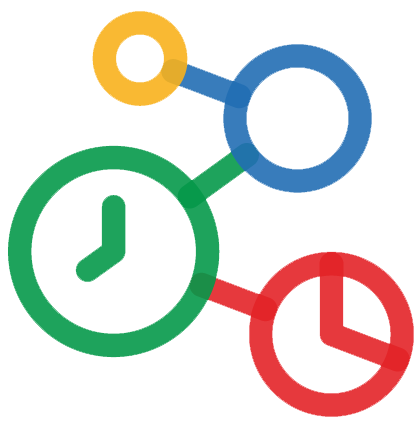 Zoho Social – Zoho Social is a social media management software used particularly for helping businesses to have control over social networks. With this platform, you can schedule posts, monitor mentions, create custom dashboards, and do more.
Zoho SalesIQ – Zoho SalesIQ is a platform that offers digital customer engagement tools for your marketing, sales, and support teams to communicate with your site visitors at each stage of the customer lifecycle. An All-in-one live and analytics platform helps to promote proactive customer engagement, allowing you to start the appropriate conversation at the right time.
Conclusion
We have identified the top 10 most popular Zoho products out of 40+ innovative software product offerings from Zoho. These Zoho business applications possess some of the similar elements but are at the same time different in some of their unique functionalities. With Zoho One Bundle – they are integrated in a way so that they can all function with one another, however, they can work as single apps also. In addition to able Zoho Creator can also be used for developing any custom applications.
If you want to know more about Zoho Apps or want to evaluate a Zoho product for your business – get in touch to schedule a free / no obligation call with our Solution Consultants.